Cannabinoid Based Treatment Options for Inflammatory and Immune Mediated Diseases
We will disrupt the $17B steroid and NSAID markets for conditions including atopic dermatitis, arthritis, and itch.
Altus Labs creates active pharmaceutical ingredients (APIs), datasets, patented formulas, and products to provide new and safer options to patients and consumers. We are focused on the endocannabinoid system (ECS) in inflammatory and immune mediated diseases. We believe that the ECS plays a key role in the body's ability to maintain homeostasis, or balance. Imbalance leads to inflammation, which manifests in disease. Research is demonstrating that cannabinoids are directly and indirectly interacting with the ECS, and in doing so are promising molecules and compounds to treat, mitigate, and potentially prevent multiple disease states.
Cannabinoids and InflaMmation
The ECS is generally thought to be the gatekeeper of the immune system, preventing the onset of maladaptive immune responses to the environment. It is widely known that endo and phytocannabinoids influence immune factors, thereby regulating inflammation, autoimmunity, and anti-pathogen immune responses (Olah 2017). CB1 and CB2 are the most widely known cannabinoid receptors in the body, but the ECS is much broader in its effects. Because of similarities in shape and ligand affinities, many other receptors are included in the ECS, including, but certainly not limited to, GPR18, GPR55, GPR119, PPARs and TRP channels. Because of this widespread network of interactions, the ECS touches nearly every cell type in the human body. Since many of the receptor types across the ECS also regulate the immune system, it is thought that increased endocannabinoid tone (via introduction of exogenous cannabinoids) can be beneficial for diseases that are caused by overactive immune responses (e.g. inflammatory bowel disease, multiple sclerosis, rheumatoid arthritis, psoriasis, etc.).
The Skin Endocannabinoid System
Although the endocannabinoid system (ECS) is often associated with the brain, the ECS is also an important component of the skin. Endocannabinoids such as anandamide (AEA), 2-arachidonylglycerol (2-AG) and N-palmitoylethanolamide (PEA) are also detected in the skin. They all go up in response to skin inflammation, indicating an attempt to return to homeostasis. Cannabinoid receptors (such as CB1 and CB2) are found on keratinocytes (the main skin cells), sensory nerve fibers (that transmit pain and itch signals to the brain), and skin mast cells. TRPV1 is sometimes referred to as the "ionotropic cannabinoid receptor". TRPV1 is expressed on keratinocytes, skin immune cells, and sensory nerves where it has a critical role in inflammation and even itch (2014, ACS Chem Neurosci). PPARs are a group of intracellular receptors that can up or downregulate gene expression when they are activated. Although not officially part of the ECS, they are activated by various cannabinoid molecules. PPARs are expressed in both keratinocytes and immune cells and are important regulators of both skin barrier function and inflammation. Molecules which target these pathways have the potential to reduce inflammation, itching, and pain.
Inflammatory indication, novel delivery
Orphan inflammatory dermatologic indication
Safety Testing: We validate the safety of consumer products through well accepted protocols. We then longitudinally collect data from consumers to further assess any potential safety concerns.
Further Testing: Our consumer product studies are designed to assess the safety and efficacy of our products. These studies are observational and not interventional in nature. If you are interested in participating in a study, please fill out the contact form below.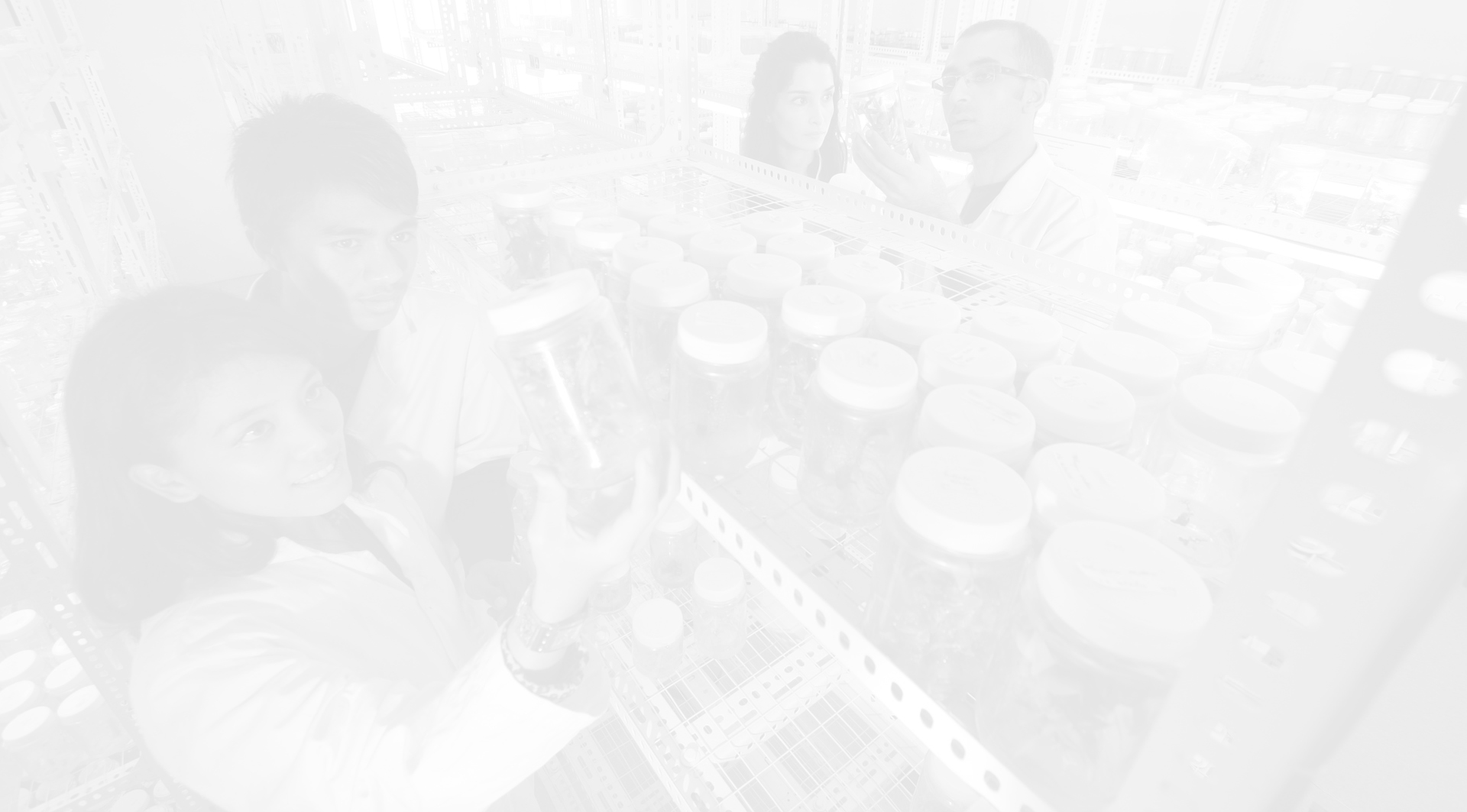 Jeremy Kahn | CEO
Mr. Kahn is a seasoned strategist with almost a decade of on-the-ground experience in American, African, Caribbean, Asian and European markets, working with the highest levels of business and government. Prior to joining Altus Labs, LLC, Jeremy was a partner at Entrepreneurial Solutions Partners (ESP), an international strategy and competitiveness advisory firm.
+ Read More
At ESP, Jeremy developed expertise in economic strategy development, brand building, value chain analysis, leadership training and in fostering public-private sector dialogue. At ESP, Jeremy led the development of comprehensive analyses and strategies in twelve countries and over ten sectors, including infrastructure & construction, tourism, agribusiness, wood processing and both light and heavy manufacturing.

Prior to joining ESP, Jeremy owned and managed a U.S. based luxury consumables company focused on developing high-end, innovative consumable accessories for the lifestyle market, securing distribution in over thirty countries. Before running his own company, Jeremy attended Princeton University and received a B.A. in history. Jeremy is a native English and French speaker.

Helena Yardley, PHD | Director of Research
Dr. Yardley has a dual Ph.D. in Neuroscience & Physiology from the University of Colorado Boulder. She worked as a clinical research coordinator at Harvard University and Massachusetts Institute of Technology developing studies focused on bringing novel drugs to the pharmaceutical market for sleep and pain.
+ Read More
She has extensive experience in study design, bioinformatics, and statistics, and has used her expertise in these areas to help companies use their data to shape company strategy and direction. She is a cannabinoid expert, leading researcher and data scientist, and is focused on bridging the gaps between human physiology, chemistry, and neuroscience to deliver the next generation of cannabinoid therapies.
Jonathan Fernandez | SVP Strategy
Mr. Fernandez is a bio-pharmaceutical strategist with over 20 years of medical education, sales, and marketing experience. Jonathan spent nearly a decade in execution & leadership positions in the biopharmaceutical and medical device sectors, including Johnson & Johnson. He has a deep appreciation of the application of science and medicine to create commercially viable therapeutics.
+ Read More
His background encompasses numerous surgical specialties, chemistry, hemp, and cannabinoids. Most recently, Jonathan held a variety of leadership roles in the cannabis industry at other Franklin Group, LLC owned companies with a focus on commercialization, regulation, and intellectual property development. Mr. Fernandez holds a Bachelor of Science degree in environmental science from Metropolitan State University. He has also completed masters level coursework in healthcare administration at the University of Colorado and pharmaceutical chemistry at the University of Florida.
Nikhil Heble, PHARMD, JD | GC & SVP, Alliance Management
Mr. Heble is a registered patent attorney who provides strategic legal and business counsel to a diverse client base, including generic pharmaceutical, consumer product, and emerging growth companies. Nik earned his JD from the University of Miami School of Law; and his PharmD, magna cum laude, from Temple University School of Pharmacy.
+ Read More
Most recently, Nik was a Partner at Blank Rome, an Am Law 100 firm. He has researched and filed provisional patents in the cannabis, hemp, and cannabinoid space, primarily for Altus Labs' majority shareholder, Franklin Group, LLC.
Reilly LaMarche | Marketing Manager
Ms. LaMarche is a consumer goods professional with an extensive background in strategic growth, brand management, consumer and retail targeted marketing, data systems and analytics and market research. She began her career in CPG with Church & Dwight, a mid-cap CPG firm based in NJ grossing over $3.5B in sales annually where she led a team to plan and manage over $1B in sales across multiple household and personal care categories.
+ Read More
Upon relocating to Colorado, she joined Boulder Brands, a subsidiary of Pinnacle Foods where she managed the retail marketing efforts for a portfolio of natural food brands.

With nearly ten years of experience in the consumer goods industry, Ms. LaMarche has a deep understanding of the retail landscape, a passion for analyzing and understanding purchasing behavior and a commitment to delivering value to consumers.

Ms. LaMarche graduated from Princeton University in 2004 with an AB in Sociology, with a focus on quantitative methods. Junior and Senior theses concentrated on absolute and relative deprivation theories with regard to generational riot data and the economic and social impact of conflicting role expectations across gender in domestic and public markets, respectively.
Sean Arnold | Director of Quality Assurance
Mr. Arnold has a broad business and manufacturing background, most recently as General Manager and then SVP of product development of a multi-state food & cosmetics manufacturer. He has overseen facility build outs, creation of manufacturing lines, and led multiple products from concept to commercialization. In these roles, his dedication to precision and detail led him to develop multiple standard operating procedures, quality metrics, and quality plans.
+ Read More
In his current role, Sean is leading the development of the consumer product quality assurance program. He earned his MBA from Regis University and his BS from the University of Tennessee.
Peter Lio, MD | Clinical Dermatologist
Peter A. Lio, MD is a Clinical Assistant Professor of Dermatology & Pediatrics at Northwestern University Feinberg School of Medicine, a Fellow of the American Academy of Dermatology, and a Diplomate of the American Board of Dermatology (board-certified in Dermatology).
+ Read More
Dr. Lio received his medical degree from Harvard Medical School, completed his internship in Pediatrics at Boston Children's Hospital, and his Dermatology training at Harvard where he served as Chief Resident in Dermatology. While at Harvard, he received formal training in acupuncture.

Dr. Lio served as a full-time faculty at Harvard (Beth Israel & Children's Hospital Boston) from 2005-2008 before returning to his native Chicago to join Northwestern and Lurie Children's Hospital. Dr. Lio is the founding director of the Chicago Integrative Eczema Center, and has spoken nationally and internationally about eczema and atopic dermatitis, as well as alternative medicine. He remains active in clinical research, serves as a section editor for the Archives of Diseases in Childhood, and has published two textbooks and over 75 papers in the peer-reviewed literature. He has received a Leader of Distinction Award, a Presidential Citation from the American Academy of Dermatology, and numerous teaching awards.

Dr. Lio is committed to providing the highest level of care to patients of all ages. His special interests include pediatric dermatology, eczema, acne, dermatomyositis, and other inflammatory diseases of the skin, and he works to integrate alternative and complementary medicines in dermatology.
Robert Dellavalle, MD, MSPH, Phd | Clinical Dermatologist
Dr. Dellavalle is a Professor of Dermatology at the University of Colorado and chief of the Dermatology Service at the Denver VA Medical Center. He is a Professor of dermatology and public health with more than 200 PubMed cited research publications.
+ Read More
Dr. Dellavalle specializes in teaching medical students how to perform and publish academic research, skin cancer prevention, dermatoepidemiology, teledermatology, the global burden of skin disease and dermatology big data research.Through his research, he has become one of the most quoted and well-known authorities on the use of cannabinoids in dermatology.

Dr. Dellavalle received degrees from the University of California Los Angeles, BA & MA Philosophy; the University of Chicago, PhD, Molecular Genetics & Cell Biology; the University of Chicago Pritzker School of Medicine, MD; and the University of Colorado Health Sciences Center, MSPH.
Michael Tagen, PHD | Director of Pharmacology
Dr. Michael Tagen, Ph.D. received a BS in Neuroscience from Connecticut College and a Ph.D. in Pharmacology from Tufts University, where his thesis focused on allergic and inflammatory diseases. He subsequently completed a postdoctoral fellowship in the Pharmaceutical Sciences department of a pediatric cancer hospital.
+ Read More
He spent the last 8 years in drug development, performing clinical and translation pharmacology research in the areas of oncology, inflammation, and neuroscience for Bristol Myers Squibb & Roche Pharmaceuticals.